"When is the right, the best time to visit Kenya? "
"Depending on what you want, what you expect and what's your budget for the trip of your life. 
---
This is just one of the most common questions I regularly read in my emails.
The diverse areas of 580,367 km2 that make Kenya 47th largest countries in the world, includes the climate differences.
Kenya is a destination for all year around!
Whatever you want, expect from a trip to Kenya, beautiful, vast, culturally diverse best safari destination in the world and the country with the most beautiful beaches in Africa awaits you.
Here are a few types at first hand.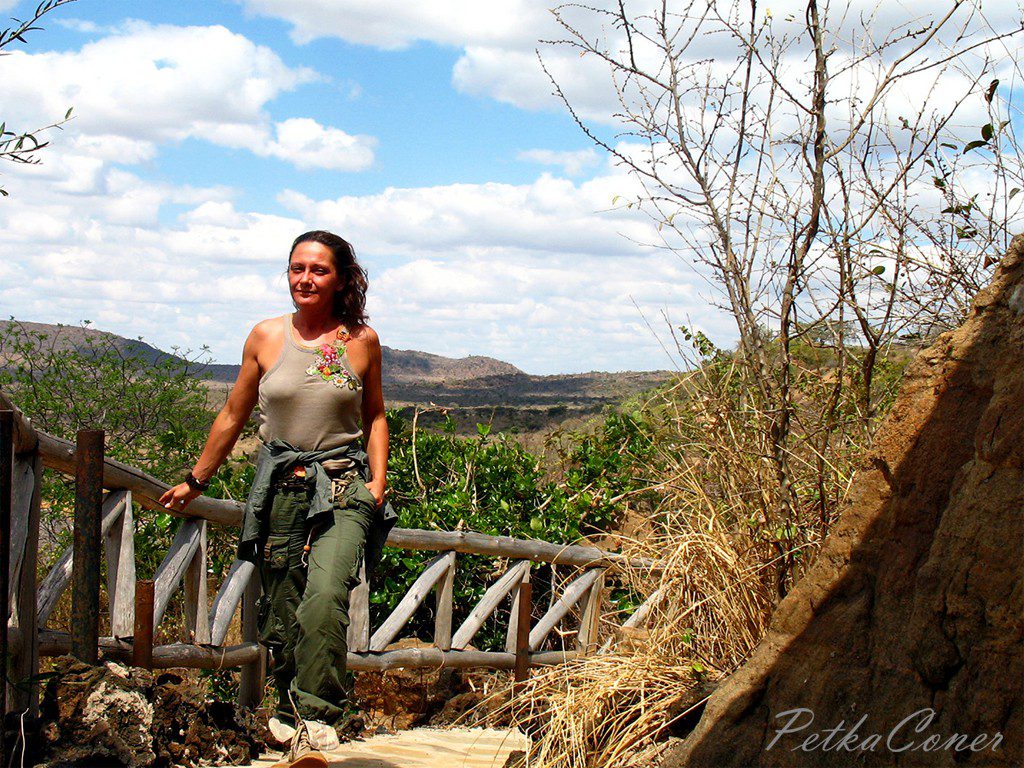 WHEN IS THE RAINY SEASON?
Most frequently question. Until a few years ago I would say: "After Easter". But as global climate changes, so my answer changes from year to year. For example last year, dry, extremely hot period lasted longer than expected. Almost by the end of May. Today, all this has become unpredictable. Still you can find a large amount of info articles on that subject that really needs update.When you gonna visit Kenya, depends entirely on you. Your preferences, the type and purpose of the visit and most important your budget!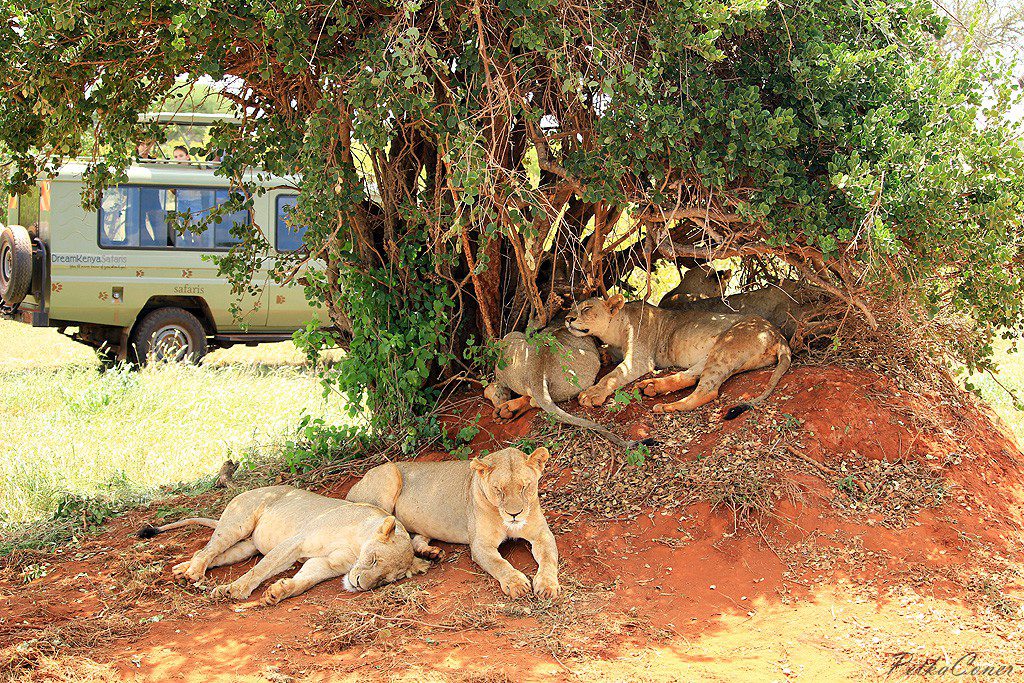 For sure there are reasons why Kenya sits on the throne as the world's best safari destinations for years. 54 national parks,reserves,a number of sanctuaries,private conservancies all over the country. Most Kenya safari destinations are at their best between January and the end of March during the "dry season". The climate is mild, mostly dry and game viewing is at its peak. It's hot, but the tropical climate is different from what you imagine at the moment. Warm during the day, cooler at night and at dawn. Mostly dry and sometimes very hot. During the drought season, animals congregate around watering holes, which makes them more predictable and easier to spot while on safari. The vegetation also withers and dies,thinning out just enough to spot predators and prey moving through the bushes. If you want a relaxing, more private safari where you will fully enjoy this is a great time. But let's not ignore the "rainy season" May, June, July and August-the dry "winter" months in Africa. Which means comfortable daytime temperatures and cool evenings. Rainy season will be least painful for your pocket. Low season prices are much gentler to your savings for the trip of a lifetime, trip to Kenya. Trust me, the words rainy season does not diminish the full beauty of experience.
BEACH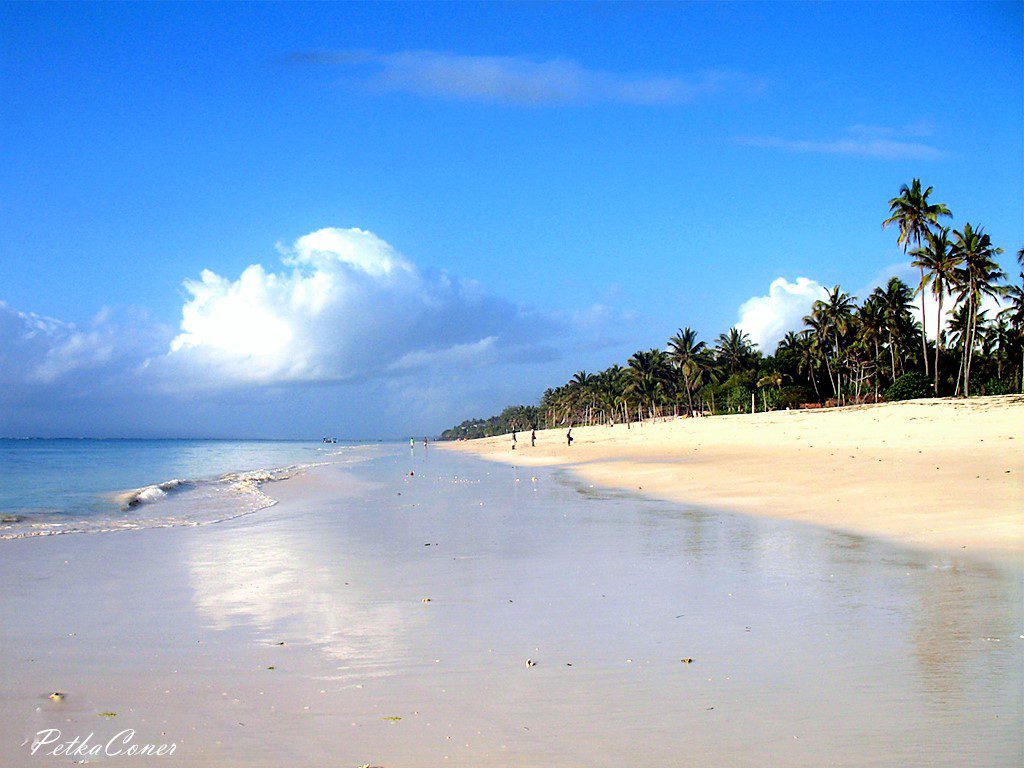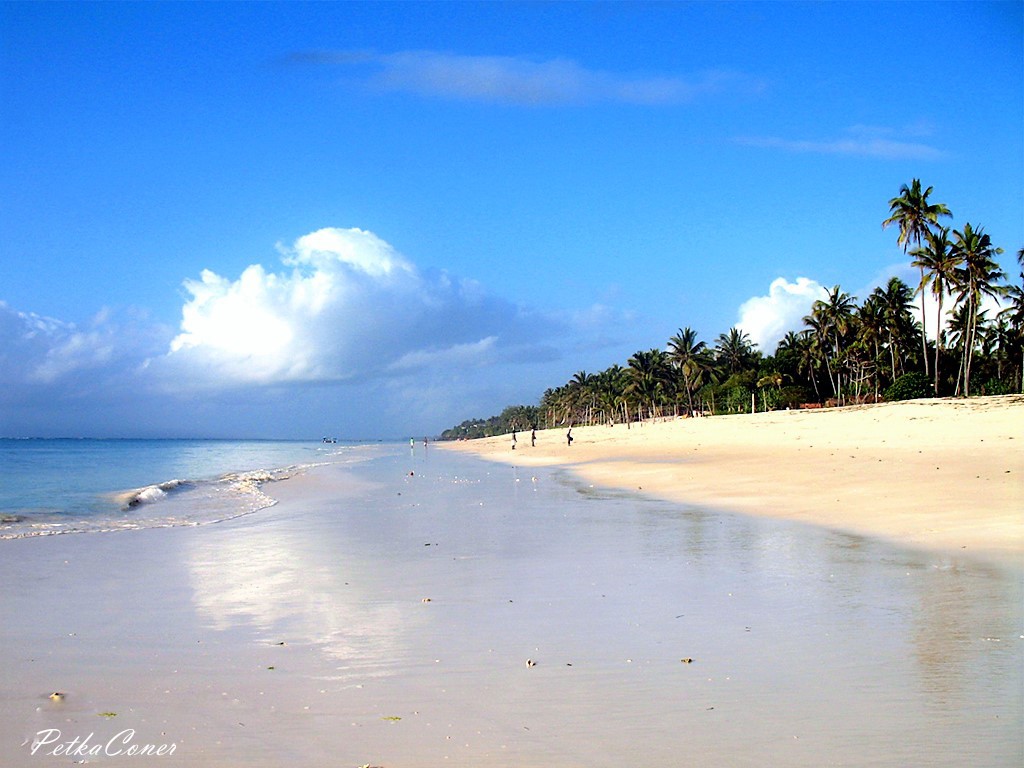 The beauty of the Kenyan coast is difficult to describe in words. You need the experience. The climate is tropical, mild, hot, humid, throughout the year. Of course you don't want rain ruin your heavenly holiday whilst enjoying the warm white sand and turquoise Indian Ocean. A small, quick shower for a few minutes and few warm drops can appear out of nowhere and without warning. That's what you're smartphone even can not say. No guarantee. Each month brings with it a different beauty of stay and vacation on the shores of the Indian Ocean. In the dry season, from January to April it's hot. I will not lie to you, each year more and more extreme. Even the nights are warmer than a few years ago. The wind from the Indian Ocean is a blessing for us residents. From May to August, we live here dry winter of Africa which means that the temperatures are pleasant during the day,  and nights are cooler. For the Kenyan coast whichever month you choose  will be an excellent choice.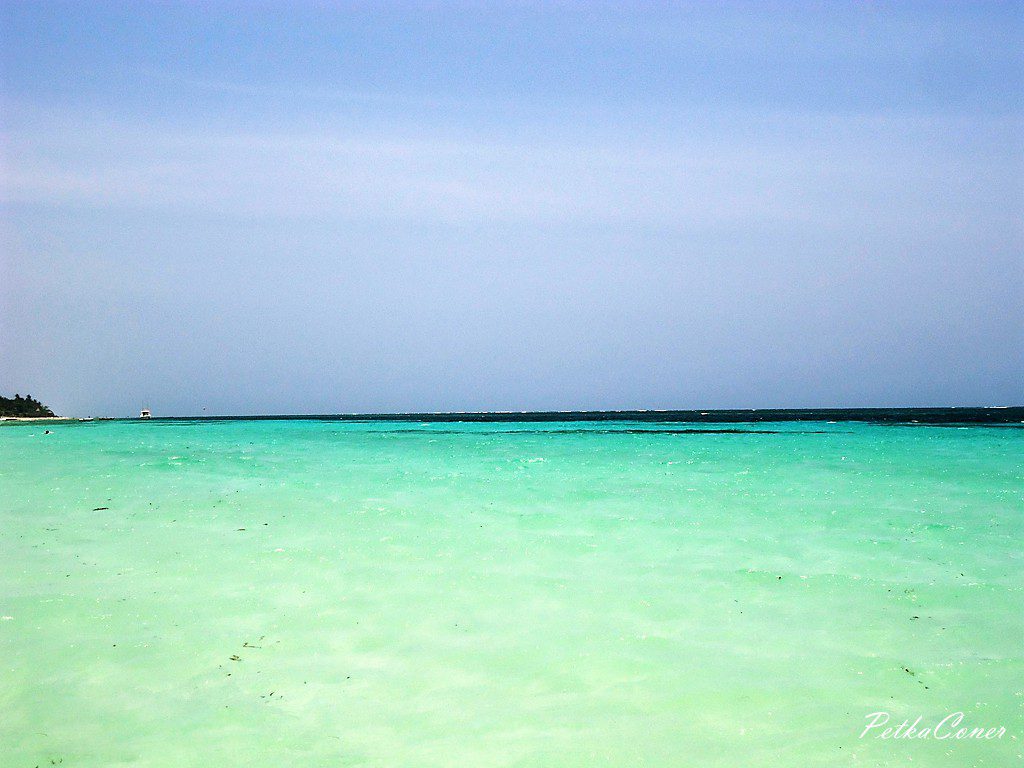 GREAT WILDEBEEST MIGRATIONS IN MASAI MARA
If however it's a case of choosing when to go to Kenya for the Masai Mara wildebeest migration, then go between mid-July and late October when the herds have returned from their months in Tanzania's Serengeti. Huge array of wildlife, including elephants, giraffes, lions, wildebeests, cheetahs, zebras and many different species of antelope will start to move in July  from the increasingly hot southern Serengeti, to the cooler, northern Masai Mara in Kenya. The Great Migration is not always a happy story, however. Predators who rely on the meat of other animals rather than fresh vegetation will follow the great herds of antelope, zebra and wildebeests, in order to kill and feed. Crossing mighty Mara river carries great risk.  As in life. Who will come out alive? Millions of zebra, antelope, wildebeest, faced with moment to face crocodiles, predators. A Matter of Life and Death. Scene of the crossing the Mara river for some visitors are even very shocking, bloody, ruthless, and at the same time spectacular.
Nature is cruel. Only the strongest survive. That's life. The incredible annual migration of over a million Wildebeest from the Serengeti plains to the Mara has been described as being one of the most awe inspiring sights on earth, The Seventh Wonder of the World.
BABY BOOM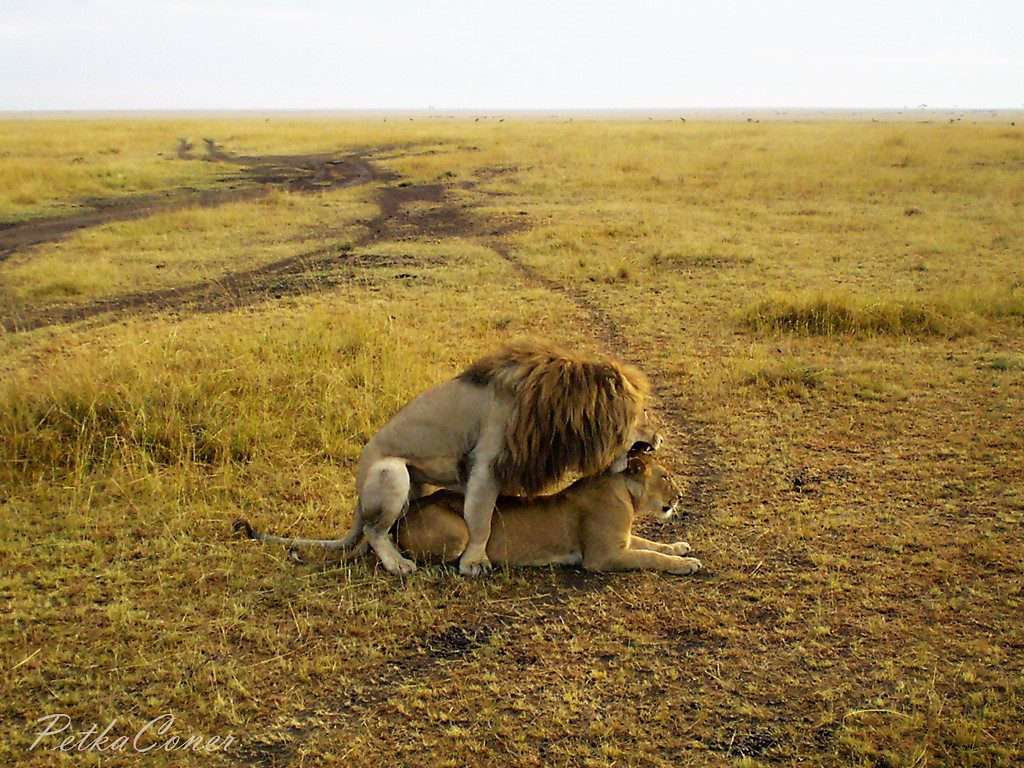 Calving season begins as early as December and extends through March, when thousands of babies are born in the plains. More than 8,000 calves are born on each day of the calving season, although less than half will live past the 5-month mark. Lions, cheetah, hyenas and leopards are most active during these months as they stalk their prey in the short, dry grasses. However, the newborns are guarded by 2 million fearsome wildebeest, which makes it a harrowing task for the enemy.
IN BRIEF
JANUARY- END OF MARCH
In most cases, these months are fairly hot and dry, and there is little to no rainfall. If you want a quiet, relaxing safari and the most beautiful beach in Africa- Diani Beach just for yourself, this is the best time to go to Kenya.
APRIL – MAY
It's time for rainy season.  The roads in most parks and reserves are impassible and your safari can really turn into a fantastic adventure with free experience of  drawing heavy Land rover out of the mud. Some lodges and hotels close because it is the low season. The rates are lowest during this period.
JUNE – OCTOBER
The dry season sets in from June. The green plains start drying up. It is time to start looking for an ideal safari expedition in Kenya.  Or packages for various activities for the full experience of Kenya. Always, but always I recommend, especially for first visit to Kenya, the combination of beach & bush. It is not possible to experience a sudden everything Kenya has to offer. If you manage to get 2 weeks holiday make a combination of  beach and safari. Then you will experience at least a small part of the diversity that Kenya offers. A couple of days enjoying the coast of the Indian Ocean, get lost for one or two nights in the vastness of the savanna and experience a completely different feeling. Real African safari. During these months, there are more animals in the plains and the grassland is less dense so you can spot wildlife easily. This is the period  for the spectacle in Masai Mara when millions of wild animals from Serengeti Tanzania are crossing to Masai Mara. This period is high season and most of the lodges, camps especially in Masai Mara are fully booked.
NOVEMBER -DECEMBER
The short rains in Kenya may appear around november. But the climate is very pleasant, sunny and warm. And then comes the most popular season. The most busy time for most destinations around the country  when prices are flying in the sky. Christmas and New Year's holidays. In many lodges, camps, hotels you'll face the Christmas & New Year supplement.
Now you know the real situation at first hand.
It's time to start packing for your visit to Kenya.
When? When is the right time?
For Kenya – Always!