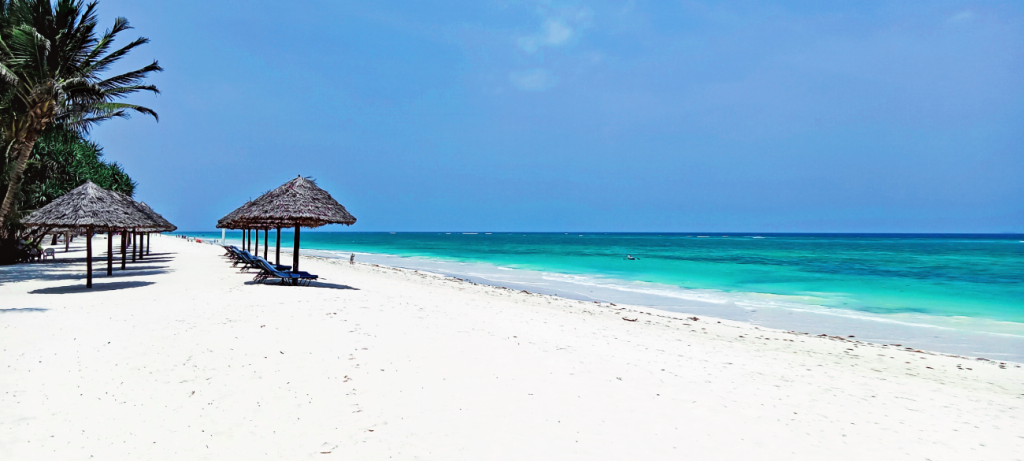 Welcome to Africa's Best safari & beach destination
KARIBU KENYA !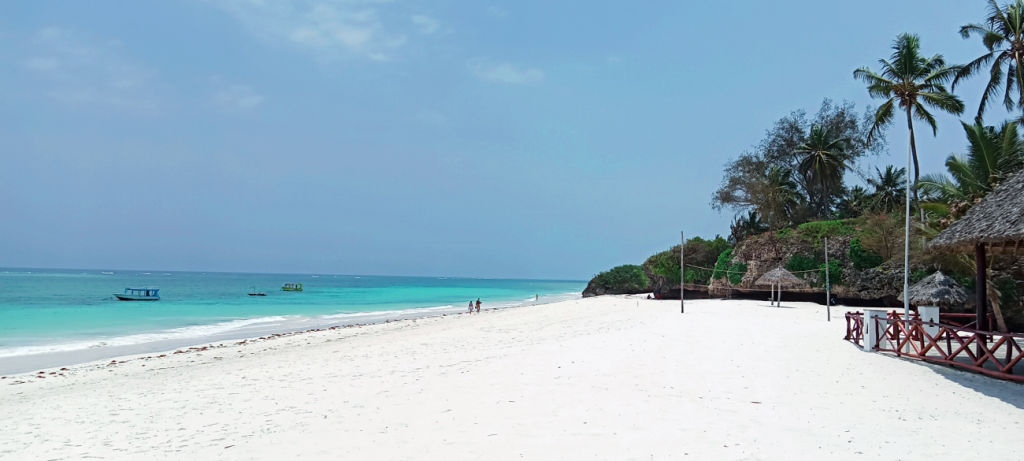 AFRICA'S LEADING BEACH DESTINATION
DIANI BEACH
DIAMONDS LEISURE BEACH & GOLF RESORT ALL INCLUSIVE
&
3 DAYS 2 NIGHTS SAFARI
TSAVO WEST & TSAVO EAST NATIONAL PARK
LUXURY or STANDARD option FULL BOARD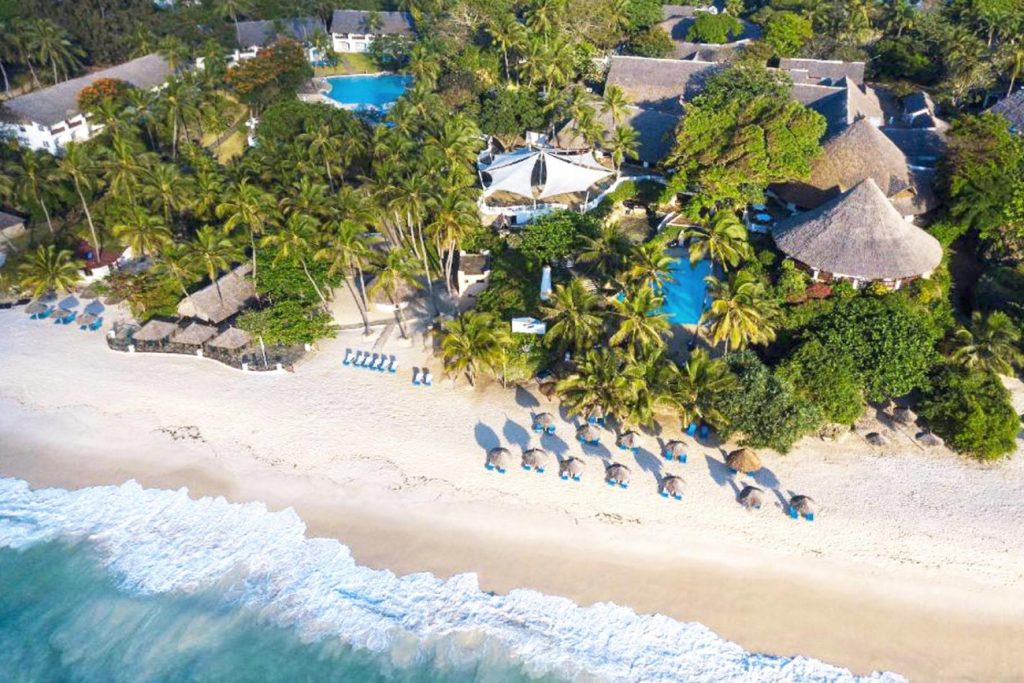 Your dream vacation is here!
Welcome to Africa's Leading Beach Destination Diani Beach and without doubt one of the most beautiful resorts on the amazing white sandy endless beach – DIAMOND LEISURE BEACH & GOLF RESORT ALL INCLUSIVE Prestigious title of Africa's leading beach destination has been living on a long endless white beach for many years now. All this means your dream vacation awaits. The central location of the luxurious hotel offers a high standard of accommodation, services and amenities. With multi-cuisine dining outlets, restaurants with stunning ocean view, bars, well-appointed rooms and suites with AC, free WIFI, 2 large crystal-clear swimming pools and spa, it promises nothing but the ultimate dream vacation. Offering world class hospitality standards, this beach and class golf resort is the perfect destination for your memorable beach holiday. Accommodation on All-inclusive basis in a unique ambience promises nothing but unforgettable stay in Kenya.
Located along the famous beach, DIAMONDS LEISURE BEACH & GOLF RESORT offers unparalleled access to the soft and pristine white sands of Diani. It boasts some of the most breathtaking views of the Indian Ocean and has the largest beachfront of any Diana beach hotel Wake up to the sound of waves crashing, while our staff prepares the most delicious spread of breakfast when you stay at the rooms and villas in our resort. Pamper yourself in your very own paradise. Decorated in a mixture of a marine and traditional Swahili theme with a modern touch, each room provides a picture-perfect view of the Indian Ocean or the gardens. The exquisite accommodation at our Diani Beach resort offers you the very best.
SAFARI 3 days 2 nights safari Full Board Accommodation
Tsavo West & Tsavo East National Park
Tsavo National Park is the oldest and largest Kenya's national park. One of the most popular and unique safari destination just few hours drive from a tropical paradise of the Kenyan coast. Rich world of wildlife, vast savannahs, free wild animals of all kinds, breath-taking landscapes are only about 3 hours away from Africa+s leading beach destination, Diani Beach, where you gonna to meet with antelopes, African bufallo, lions, cheetahs, giraffes, zebra and other savage inhabitants of the Kenyan savanna. And of course large gentle giants, the elephant's. Expect to get amazed with the unbelievable feeling of a real African safari.
Choose the category of safari accommodations yourself according to your wishes and budget. Each lodge-camp is unique and offers complete comfort and security. The safari stay is on a full board basis; breakfast, lunch, dinner. Selected lodges/camps are inside the park which is a great advantage during game drives.
LUXURY SAFARI ACCOMMODATION
Severin Safari Camp – Tsavo West, luxury Being connected with the great Kenyan wild nature, experience the unique play of colours of dawn and dusk, listening to the voices of the wilderness, being at peace with yourself – all this and so much more is offered by Severin Safari Camp. The camp welcomes you with a unique combination of adventure, relaxation and wellness, very personal service and culinary highlights amidst the African wilderness. Located between the famous Mzima Springs and the big Tsavo River you will find safari on the foot of Mt. Kilimanjaro.
Satao Camp – Tsavo East, luxury option is part of the " Out of Africa" A collection of chic eco luxury camps covering most Kenyan National Parks. Satao Camp is located in Tsavo East nestled amongest trees and surrounded by a water-hole where animals go for water giving the guest a close contact with the animals in Tsavo east national park .
STANDARD SAFARI ACCOMMODATION
Ngulia safari lodge Tsavo West, set against the backdrop of the rugged but scenic Ngulia Hills, Rhino Valley Lodge offers the most idyllic view of the pristine Tsavo West and Rhino Valley. Extremely comfortable and warm atmosphere dominated by natural materials and massive wood gives you the home feeling. Rhino Valley lodge has 6 extremely spacious bandas in the first row where you can enjoy spectacular views of the wildlife around and at the waterhole and the landscape. the lodge. Extremely large, spacious and bright with two verandas, en suite bathrooms, hot water and large comfortable massive beds provide absolute comfort. There is also accommodation in the second row. The food is varied, freshly homemade bread. It also prides a well stocked 'tree bar', another extra-ordinary experience under wide starry tropical skies and in the warmth of a campfire. The Lodge is unfenced so when the darkness falls you will be accompanied by a Maasai to your banda. When lodge falls a sleep it's time for animals walking thru the lodge. And if you're lucky, you'll see large silhouettes of elephants walking and grazing in front of your window for a few feet under the starry african sky.
Voi Safari lodge – standard category, is one of the most popular standard-budget lodges due to the location and incredible views of the vastness of the Savannah. The location of the lodge is excellent and guarantees unpredictable actions and safari experience. The underground tunnel leads directly in front of the waterhole so you can observe and admire wild animals from safe and close distance. A varied selection of international cuisine will satisfy everybody.
This beach to bush package is currently the "bestseller" extremely popular among families and group of friends. Provides a unique combination of enjoyment in tropical paradise and experience of African wilderness for all generations of passengers. The selection of safari accommodations I leave to you.
*SAFARI COST AND GUARANTEE***We reserve the right to increase the price of the Safari in extreme circumstances only, between the date of issue of your booking form and departure. For example, the relevant currency exchange rate alters more than 5%; a government or official authority substantially levies or increases a tax, or transportation costs increase substantially.
Payment Policy A deposit of 50% is required at the time of booking. The balance is due 45 days before commencement of safari. For late booking (within 45 days of departure) full payment is required at the time of confirmation.
WAY OF PAYMENT