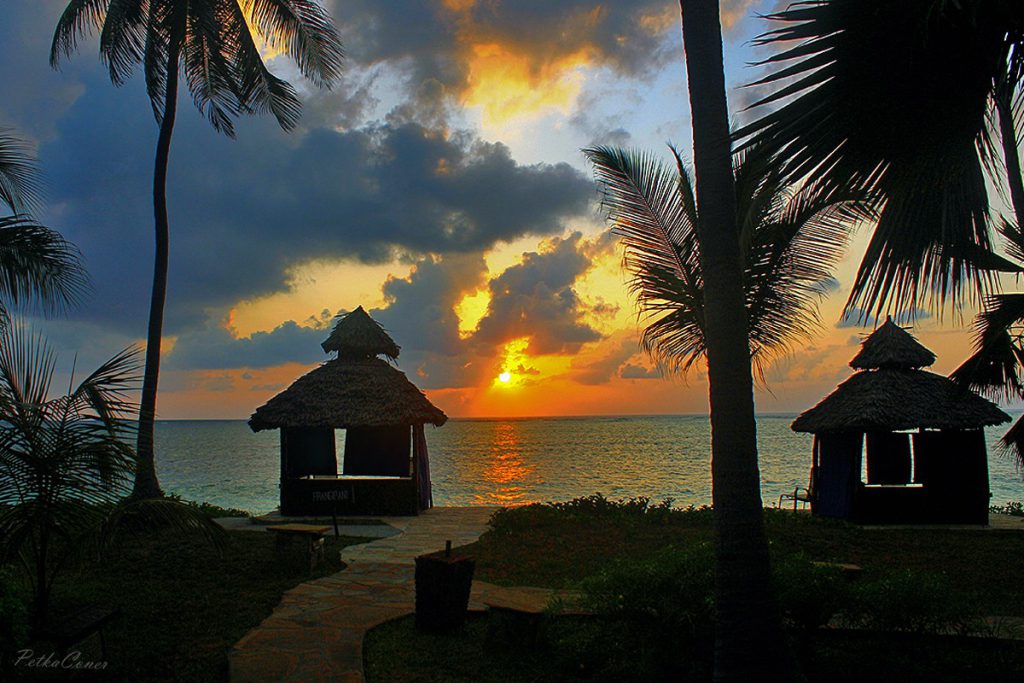 The fruit of silence is tranquility.
                                              -Arabian proverb-
---
The Palms. The third stop of my visit to The Zanzibar Collection. It's like I've stepped into another world. Another time. Peace and quiet. Even the voice of my host was kind of calm, slow, silent while warmly welcoming me and introducing the place where will i be for the next few days. After refreshing welcome cocktail I found myself carefully, quietly putting down elegant glass on the table. No, I do not want to disturb this peaceful atmosphere. The only sound was the rustling of palm trees …
At first glance:6 luxury villas arranged in perfectly landscaped gardens of hibiscus and bougainvillea and coconut palm trees playing with the blue clear sky.  A thousand shades of blue large pool with the midnight blue mosaic reflection occupies a central position in environment that echoes the silence.
Today in the world of virtual communication and typing a small welcome detail melt my heart. It was long ago when we were delighted and appreciated every letter handwritten. Straight out of the heart. I stopped. The only thing I wanted to do was feel that moment and stop the time.
I found myself in a brightly lit and decorated villa with elegance and refinement in a style that cleverly combines the island's colonial heritage with local tradition. Very sophisticated interior composition in all colors of coffee and cream where filmy caramel colored curtains billow, dark grained polished floors extend and the decor is a unique marriage of colonial grandeur and traditional design. Stunning.
The spacious, tastefully decorated villa of 140m2  besides the luxurious interior offers the same on a private veranda. a silk-draped four-poster Zanzibar Bed accents a sunken, midnight blue plunge pool with long views of the Indian Ocean.  An ideal place to relax in the total privacy. From time to time only your personal butler will appear  with the question if I have any wishes. Could I wish for more ? With local Swahili type architecture each villa have names like hibiscus, cinnamon, clove, recalling the island's past history. Well, let me introduce myself, Hi, I'm Jasmin!
A small private path led me to a "little Jasmin" a small own private beach and my banda. Covered with dried palm leaves, and long carved chaises lounges and day beds for enjoying a day at the beach without running into a soul. Blue soft silk that blends with the colors of the Indian Ocean. Hey, this was made for complete "mode off" of everything and everyone. Welcome to Paradise!
Exclusively for the use of only 12 guests Palms is small and intimate and children under 16 are not allowed.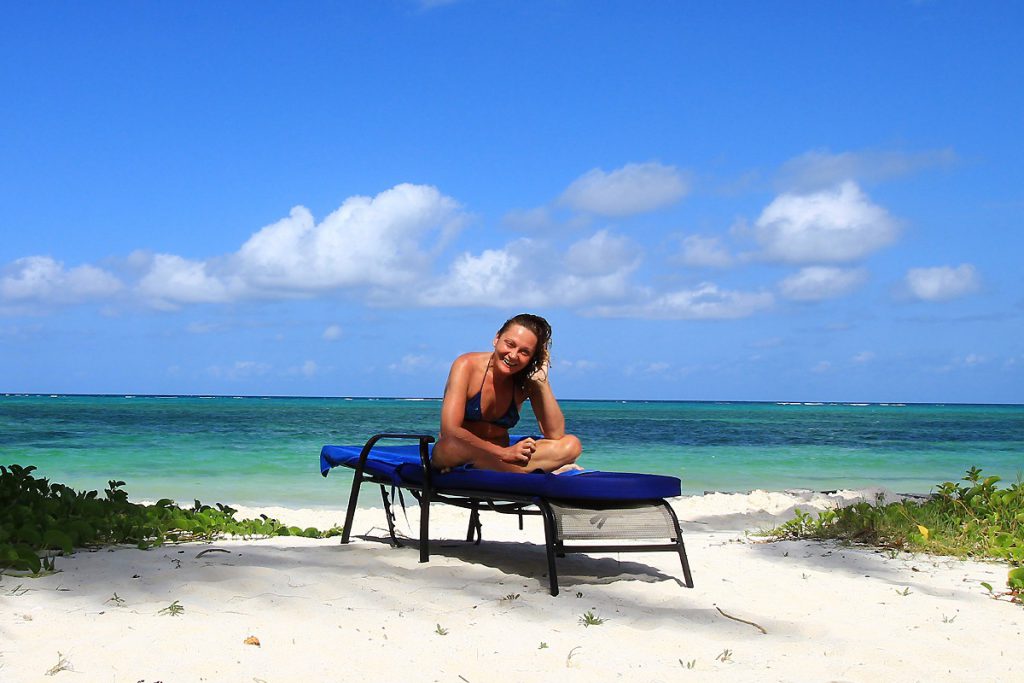 This little gem has the most personal attention  you could wish for. All your  wishes will be fulfilled.  I was not even aware that I had unconsciously  mentioned what I like or not. Only after a few days I realized that I had never been served a mineral drink ( No bubbles please ) I never smelled coriander near me.  Staff, chefs, everyone knew exactly what and how, from morning to night unmistakable!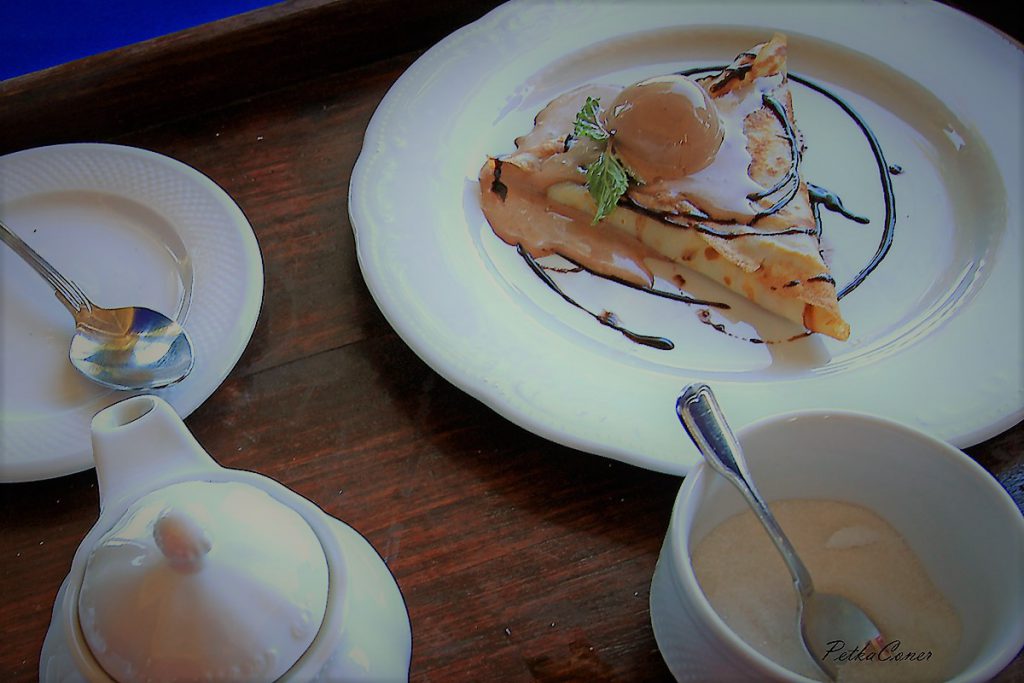 The elegant colonnaded terrace of The Plantation House leads into the Spice inspired bar, onto the antique-elegant dining room where fabrics change daily from rust colored silks to crisp white linens. The Plantation House serves up superb Swahili and international cuisine. A fusion of cultures in Zanzibar has resulted with a unique cuisine, which blends exotic spices, fruits and flavors of the island. Chef William created magic  for all senses. Such a marvelous gastronomic experience can hardly be described in words.That's why I will not even try. Because it would not be enough.
True taste of paradise on Earth.
I enjoyed. Yes. I admit. At most.
Palms is pure romance. No wonder this little jewel has been chosen among The World's Most Romantic All-Inclusive Resorts by the Travel+Leisure Magazine. A place where peace, silence and personal attention are a must. For me as a person with 18 years on television, under the stage lights and in front of the camera, constantly surrounded by the people and everything that this life carries, this was my "jack pot". A true heaven of peace and serenity. My peace, my peace and my holly peace.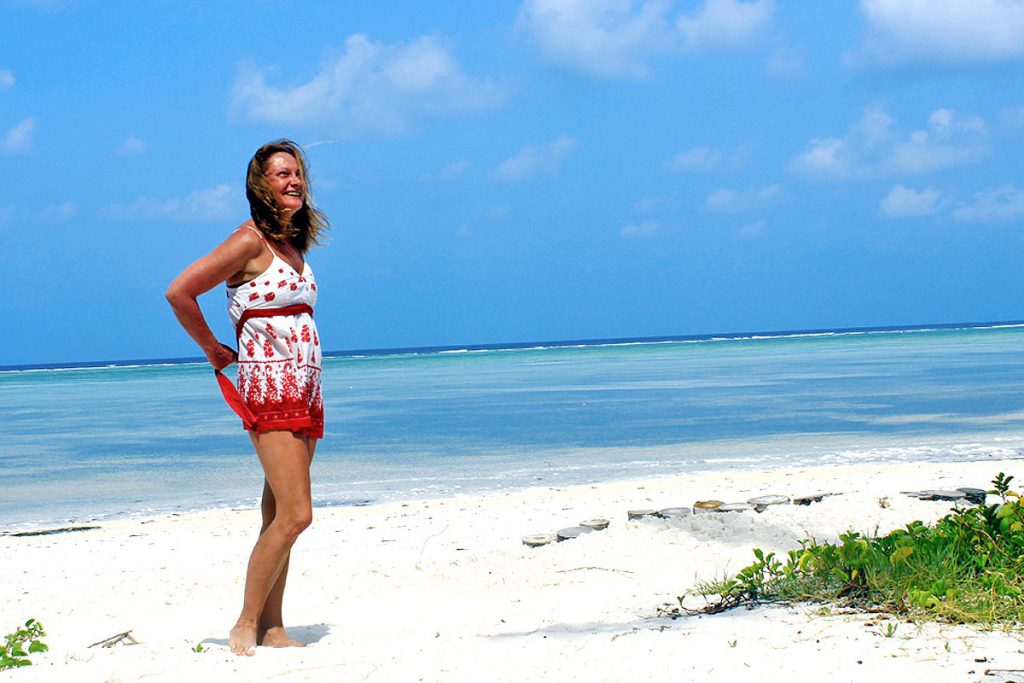 Here, in a small and sumptuous boutique resort all your wishes come true. Whatever you ask is never too much. It is beyond all to mention the high standard of service. I was wondering: Can they read my mind ? I remember his name, Kibalabala who took care of every second of my stay in Palms and always appeared at the right time . Even today I remember his deep, silent, calm voice that perfectly fits in this oasis of tranquility where only music is silence.
The Palms is really different from everything I've seen and experienced. And no matter how hard I tried to find some flaws,  i didn't succeed. The Palms Hotel is an oasis here rustling coconut palms, white powder sand and the warm waves of the Indian Ocean combine to create a stunning recluse for the discerning traveler. This is a sanctuary for those in search of tranquility, a place to stimulate all your senses with personalized and intimate setting, the perfect, romantic getaway.