Tsavo National Park is unmistakably one of the best safari destination you can choose.
Together Tsavo East and Tsavo West form one of the largest conservation areas on the planet.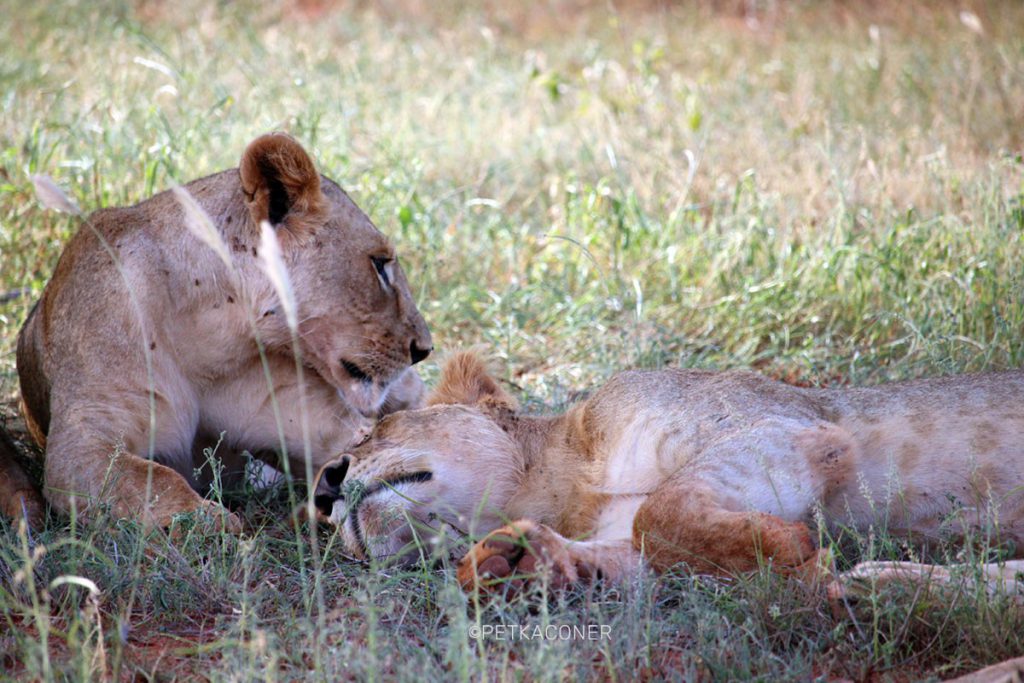 ---
Tsavo is made up of two separate parks, Tsavo East National Park and Tsavo West National Park. Located in Coast Province of Kenya in between Nairobi City and Mombasa. The largest national park in Kenya and one of the largest in the world is nearly 22,000km2. Double size of Jamaica. The park was split into two due to the railway going from Mombasa to the interior of Kenya. Named for the Tsavo River, which flows west to east through the national park, it borders the Chyulu Hills National Park, and the Mkomazi Game Reserve in Tanzania.
Tsavo National Park has a wide range of wildlife species. It contains about 500 species of birds. Tsavo has huge herds of elephants, lots of giraffes, buffaloes, zebra – common and grevy zebra, antilopes, gazelles, hippo, crocodile, lions, cheetah, leopard, rhinos, yellow baboon, dik-dik, eland, impala, mongoose, fringe-eared oryx, warthog, waterbuck. In Tsavo you will find most of the African wildlife.
DID YOU KNOW?
Tsavo National Park makes up 4% of Kenya's land mass
With size of app. 22,000km2 it's one of the largest conservation areas on the planet
Natural phenomena; Yatta Plateau is the biggest lava flow in the world standing at 300km long
The park has a rich history as the setting for battles between Britain and Germany during the first wordl war
Tsavo was among the first to be established in Kenya in 1948
Tsavo national park is home of famous red elephants – the only red elephants in the World. Actually they are the same colour as every other elephant though they appear red due the constanlty dust bathing with Park's fine red volcanic soil
Man eaters of Tsavo. In 1898 two African lions, known locally as "The Ghost" and "The Darkness", killed a number of workers on the East Africa Railroad at the Tsavo River and halted the project until they were hunted down and shot by a British foreman. The incident was described in a book titled The Man-Eaters of Tsavo that became, in 1996, the basis for a 3 movies. Three movies were made about this story, world famous 'The Ghost and the Darkness' which starred Val Kilmer and Michael Douglas.
Major attractions
The Mudanda Rock is a 1.6 km inselberg of stratified rock that acts as a water catchment that supplies a natural dam below. It offers an excellent vantage point for the hundreds of elephants and other wildlife that come to drink during the dry season.
Lugard Falls named after Frederick Lugard, is a series of white water rapids on the Galana River
Aruba Dam was built in 1952 across the Voi River. The reservoir created by the dam attracts many animals and water birdsYa
Yatta Plateau is the world's longest lava flow at 290km long
Mzima Springs crystal clear which is also the source of much of Mombasa's fresh water
Ngulia Rhino Sanctuary is saving the black rhino from extinction due to hunting by poachers
EAST OR WEST ?
Tsavo East National Park is by far the biggest of Kenya's parks. At more than 13,700km² nine times bigger than the Maasai Mara National Reserve.Tsavo East is generally flat with dry plains across which the Galana River flows. Named after the Tsavo River which flows from west to east, the park is considered one of the world's biodiversity strongholds. Tsavo East is the only Kenyan park that permits night drives. It is well-known for its red elephants, the Galana river and stunning 300 km long Yatta Plateu the world's longest lava flow. It is a vast park and you have to be patient during game viewing activities.
Tsavo West National park. Magnificent and dramatic scenery, land of lava, Springs and Man- Eaters. Famous of a variety of landscapes, from swamps and natural springs to rocky peaks, extinct volcanic cones, to rolling plains and sharp reddish outcrops. The park is refreshed by the Tsavo river and Mzima Springs surrounded by other geological particularities such as lava flows like the Shetani Flow caves and Shetani Caves. Shetani are spirits of East African mythology and popular belief Shaitan meaning devil, or, more specifically, adversary.Tsavo West National Park covers 7065km² but the terrain is much more varied than that of Tsavo East.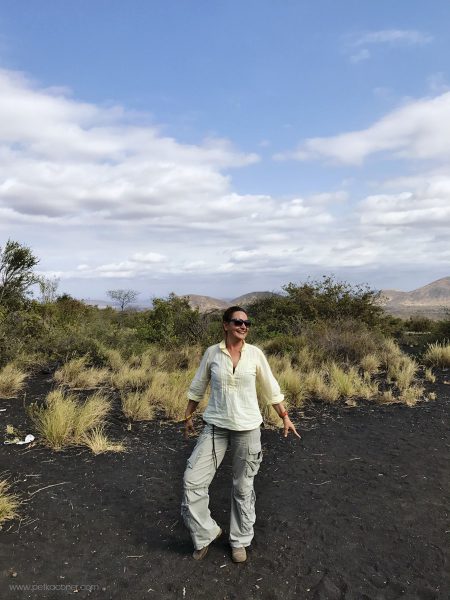 Tsavo is the ideal destination for people who seek solitude and privacy as well as the chance to explore the great African wilderness. With its proximity to Mombasa, less than 100 km away, it is also a great safari option for those staying at the coast on beach holiday.
Even if you go on a short safari to Tsavo, 2 days 1 night you will see and experience a lot. Along with a good, experienced safari guide who knows exactly how and where to go you might also marvel at the magnificent African-BIG FIVE! Along with stunning landscapes, amazing colors and contrasts if you go to Tsavo you will surely not regret it.
Just one last tip: For your first visit explore and experience two completely different faces of Kenya. Discover Kenya's oldest and largest National Park Tsavo and relax on the white sandy Diani Beach named for the fifth time respectively as Africa's leading Beach destination. You will not be sorry. If so, Tusker and lobsters on me 🙂